PRIZES:
F.J. Aumann Prize: 1.500 EUR - given for new discoveries in baroque music.
R. Weichlein Prize:1.500 EUR - given for the advancement of Austrian baroque music.
H.I.F. Biber Prize: 1.500 EUR - for the following criteria:
A maximum of 10 points will be awarded according to the following criteria: artistic expression, innovative interpretation, tone, programme choice, Austrian componant, recently discovered literature, presentation, technical and musical skill.
All 3 prizes could be won by one contestant.
SPECIAL PRIZES:
Fiori Musicali: A participant get the opportunety to play a concert in the concert series Fiori Musicali and/or Eckartsauer Schlosskonzerte in the following year .

Westdeutscher Rundfunk: An ensemble (soloist) should get the chance to perform a concert for WDR 3. The concert will be recorded and broadcasted in "WDR 3 Concert".
Wiener Konzerthaus: There are regular invitations to the Festival Resonanzen in the Vienna Konzerthaus (Jury: Peter Reichelt).

Note 1 Music Gmbh: A representative of the record company will be present at the competition days. A participant of the competition receives as special price the production of a CD (recording technique, edition, booklet, pressure) in the following year, which will be published on the label Pan Classics.


The competition takes place at the Altomontesaal (heated), St.Florian Monastery (near Linz), Austria
INSTRUMENTS in the hall: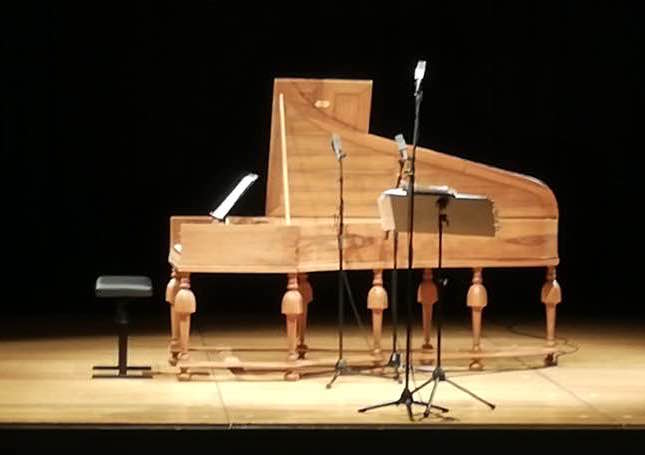 ORGAN, Norbert Kirchner: Holzprinzipal 8-Fuß (ab c° offen), Gedeckt 8-Fuß
CONTINUO HARPSICHORD: Italian 1-manual harpsichord after Giusti, C/E (short octave) to c³, built by B. Will, 1983.
SOLOIST HARPSICHORD: 2-manual harpsichord after Chr. Zell 1728:
8´8´4´ register, lute stop
Built by Winfried Hackl.
See fixed positioning of keyboard instruments.


Please click here for further informations!